store hours & more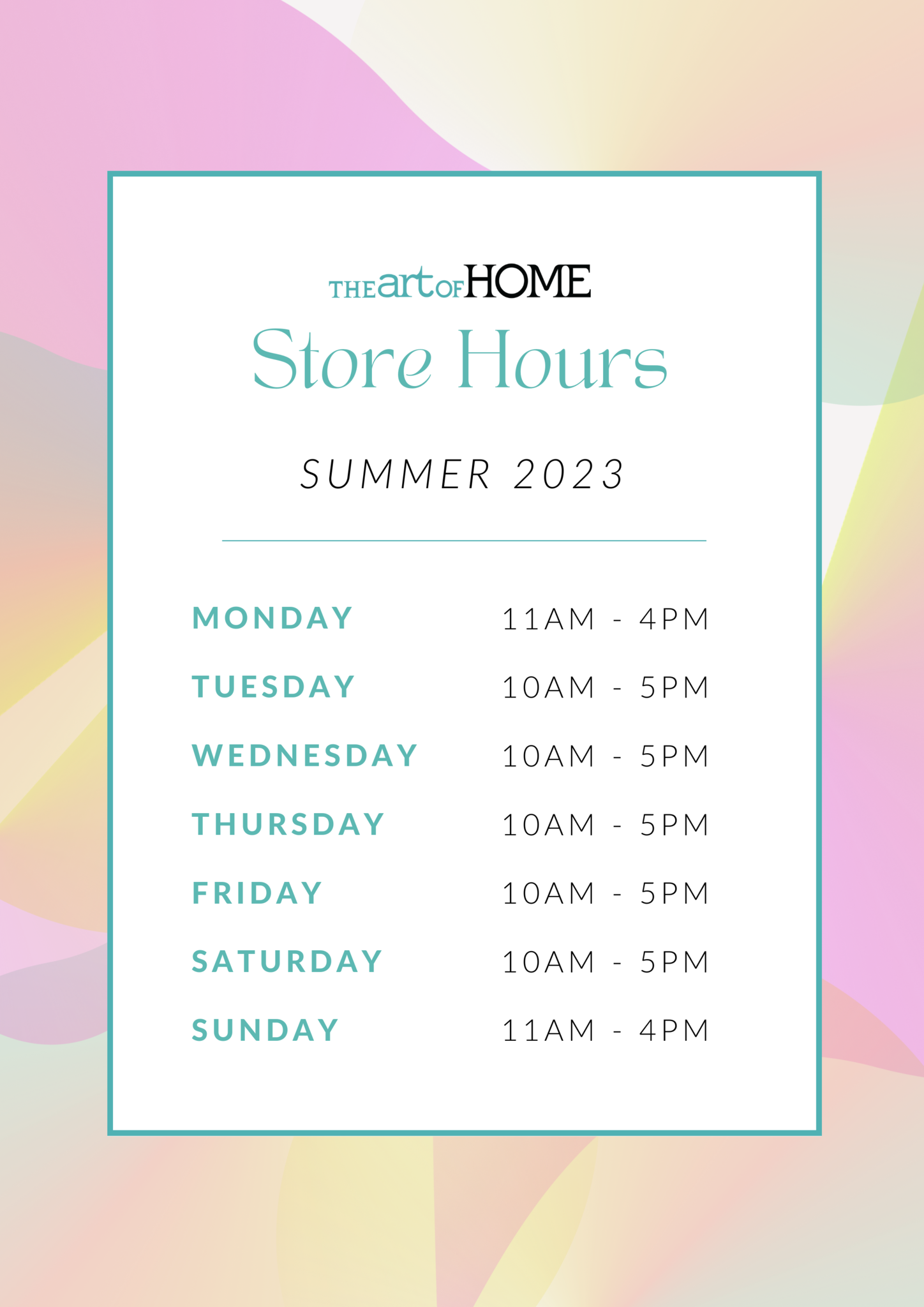 We offer

IN-STORE

SHOPPING

and easy

ONLINE ORDER PICKUP
a little about us...we were always meant to be shopgirls  
We first opened our doors in 2012 on Main Street in downtown Galt. From the first moment we opened, the community supported us. Seven years later, we outgrew our space and expanded to a larger shop, just around the corner.
 
We're from a beautiful place, Downtown Galt (for the non-locals, that's in Cambridge, Ontario)!
It's full of historic architecture, scenic views of the Grand River
and is an all-over great place to visit. We love living and working here...
and we are so appreciative to the community that has embraced The Art of Home. 
 

              We have a passion for creative work. Our brick & mortar shop gives us the space to be creative. Surrounded by beautiful things, we are always creating new window displays or an in-store vignette. Here we get to connect with our customers, sharing a mutual affinity for the hand-chosen items we sell. When you visit our brick & mortar, you will be greeted by our amazing team of shopgirls.
We love what we do and we'd love to meet you.
The Art of Home

11 Ainslie Street South
Cambridge, Ontario N1R 3J9

Cambridge, Ontario
---